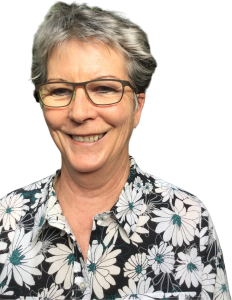 Ann O'Kane
Mental Health Accredited Social Worker
Symptoms arising from anxiety and depressive disorders
Interpersonal and family relationship issues
Complex grief and loss
Anger and conflict management problems
Adjustment to major life transitions
PTSD and complex trauma
Ann O'Kane holds a Bachelor of Social Work and a Master of Social Work. Ann is a skilled and compassionate counsellor with extensive experience in a range of clinical and counselling settings. Ann specialises in providing effective therapeutic support to adults young adults, and also their family members.
She has been providing professional services for over twenty-five years and she is an active professional development therapist, to ensure she is updated with the best evidence-based approaches that are available.
Ann has a compassionate and warm approach to counselling and she is committed to providing a respectful, non-judgmental and trusting space for clients to discuss and resolve their concerns. Ann genuinely listens and works with her clients collaboratively, helping them to work through their challenges and identify practical pathways to positive change and growth. Through this process, clients gain insight and confidence. Ann is able to offer new perspectives to break down issues into manageable courses of action. Clients identify their strengths and are able to find genuine, constructive and workable strategies that facilitate significant and lasting change in their well-being, personal circumstances and relationships.
She tailors each counselling session to support the client's needs, values and goals and uses a range of different therapeutic interventions. This includes Acceptance and Commitment Therapy, Cognitive Behaviour Therapy, Narrative Therapy Solution Focused Therapy, and Trauma Therapies.
Ann is an experienced EAP counsellor, providing short-term counselling for employees to address work and personal issues, as well as on-site services in times of crisis and change. She has specialised in understanding the complexities of professional working environments and has completed a Masters of Public Administration. Ann has also undertaken workplace coaching training and is an Accredited Coach with the Institute of Executive Coaching and Leadership
Bachelor of Social Work (RMIT University)
Master of Social Work (University of Melbourne)
Master of Public Administration (Flinders University)
Registrations and Memberships
Accredited Mental Health Social Worker (AASW)
Accredited Executive Coach (IECL)
Member of Contextual Behavioural Sciences (ACBS)