At ACT Curious we are passionate about providing quality mental health services. Our Dietitians Melissa and Benjamin can assist with a range of conditions and help you to meet your goals and improve your health and wellbeing.
 Eating a healthy, balanced diet is important for our physical health, but did you know that it can also have a significant impact on our mental health? The food we eat can affect our mood, energy levels, and overall well-being. This is where dietitian services can be incredibly beneficial for improving mental health.
Stress:
Stress can impact our diet in a number of ways such as emotional eating and increased cravings which can contribute to weight gain. Stress hormones such as cortisol can also play a role in appetite regulation, energy balance and inflammation. Eating a healthy, balanced diet can help reduce the negative effects of stress on our mental health.
Stress can also impact our gastrointestinal function due to the link between the gut brain axis, inflammation and the gut microbiome. If you have been diagnosed with Irritable Bowel
Syndrome (IBS) you may notice worsening of symptoms in periods of stress. Our dietitians are specialised in IBS and can assist with a dietary and lifestyle approach to decrease your symptoms.
Medications:
Our dietitians can provide guidance on managing weight gain associated with mental health medications. By working collaboratively with other healthcare providers, our dietitians can provide integrated care for individuals with mental health conditions.
Nutritional Deficiencies:
There is evidence that certain nutritional deficiencies, such as vitamin D, vitamin B12, iron, and omega-3 fatty acids, may be linked to mental health disorders such as depression and anxiety. Our dietitians can assess your nutritional status and recommend dietary changes or supplements to address any deficiencies.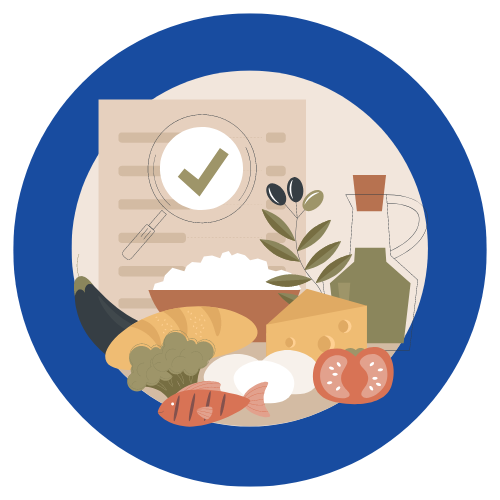 Nutritional counselling:
Our dietitians can provide nutritional counselling to help you establish healthy eating habits that support mental health. They can help you to identify trigger foods that may exacerbate symptoms and suggest healthier alternatives.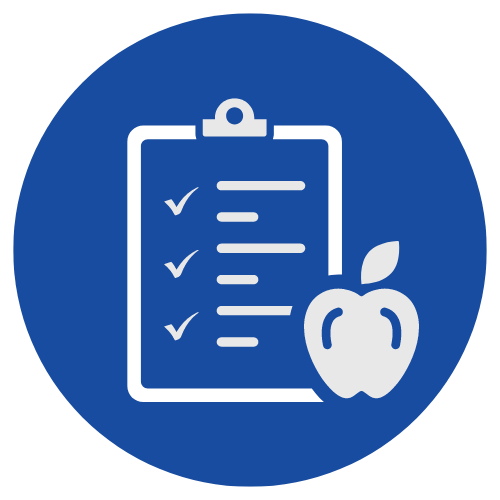 Develop meal plans:
Our dietitians can develop personalised meal/eating plans that are tailored to an individual's nutritional needs and preferences. This can help to establish a routine around meals and provide structure and stability, which can be beneficial for mental health.
How else can a dietitian help?
Weight loss or weight gain

Diabetes / Pre Diabetes

High Cholesterol

Irritable Bowl Syndrome, including implementation of the low FODMAP diet

Abdominal pain, bloating, constipation and/or diarrhoea.

Food allergy/intolerances

Coeliac Disease

Hypertension (high blood pressure)

Healthy eating

Women's Health – PCOS, endometriosis, pregnancy, fertility.

Nutrient deficiencies

Plant based nutrition

Nutrition for shift workers
What to expect in a consultation?
A dietitian consultation typically involves an initial assessment of your current diet and health status, followed by recommendations and guidance on how to improve your nutritional intake and overall health.
 Initial Assessment: (45-60 minutes)
During the initial assessment, the dietitian will likely ask you questions about:
Your medical history and any health conditions you may have

Your dietary/eating habits and your lifestyle.

Your personal goals
You will receive a tailored eating plan with meal ideas and practical tips and realistic recommendations to help you maximise your health. You will also receive educational nutrition resources and a detailed summary of the consult and your personalised plan /goals via email.

Review: (20-30 minutes)
Ongoing monitoring, support and follow-up to help you stay on track and achieve your desired outcomes.

Adjustment of plan if required

Further nutrition education
How to book an appointment with a Dietitian:
Our dietitians Melissa and Benjamin are available for Telehealth appointments.  
You may be eligible for Medicare rebates through the Chronic Disease Management Program. Speak to your GP regarding the referral process.

Book in as a private client

Your workplace may be in partnership with ACT Curious to provide EAP services

You may have an NDIS plan which supports funding for a dietitian.
Contact us today to book an appointment by calling 0438 922 979 or by emailing hello@actcurious.com