From Me to We
Prosocial is about creating groups that work for everyone.
Prosocial @ Work is more than just good Human Resource Management. It is a program that helps employees to deeply understand who and what is important to them and what they want their life story to be about and stand for at work and at home.
The fundamental goal of any leader should be to increase well-being in the world. Having shared values, developing empathy, acts of kindness are other prosocial behaviours that are contagious. Prosocial behaviours in the workplace models encourages, and inspire others to act on shared values and help others.
Prosocial @ Work is a practical strategy that includes:
Awareness of the personal interior
Relationship quality
Culture we create in groups using the Core Design Principles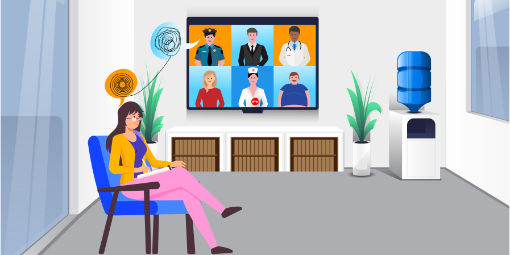 Prosocial uses fundamental ACT techniques and its underlying construction of psychological flexibility helps groups realise the eight core design principles (based on the work of Nobel Prize winning economist Elinor Ostrim) that are needed to achieve common goals.
Shared Identity & Purpose
Equitable distribution of contributions & benefits
Fair and inclusive decision making
Monitoring behaviour
Warranted course corrections (including indicated sanctions)
Fast and fair conflict resolution
Authority to self govern
Collaborative relations with other groups.
Prosocial @ Work empowers groups to shift from Me to We to achieve shared goals
Prosocial @ Work
Is investing in employee mental health wellbeing
Is leading with vulnerability
Is practicing psychological flexibility
Is understanding the story of your past
Is noticing the child, adolescent, and adult in you
Is deeply knowing your values and who you want to stand for
Is know you can notice your past private mental experience and disseminate between current dangers
Is creating a shared sense of purpose and decision making
Is measuring things that go wrong and finding ways to successfully relate to other groups
Is talking about and knowing you have a choice how you respond at any time to any situation
Is moving closer to people who are important to you, even when difficult thoughts and feelings come up
Is contagious
We will work with you to plan a flexible and an individualised Prosocial @ Work Training Program that will improve the effectiveness and power of your group and help employees realise their full potential.
Contact hello@actcurious.com to book a conversation with the Clinical Director, Michelle Trudgen to learn more about how Prosocial @ Work can increase the productivity, cooperation and wellbeing of your employee to be their best at work and at home.